Share Market
BEST ONLINE DAY TRADING PLATFORMS IN THE UK 2022
Before the enhancement of technology and the internet there were not many people who used to trade. Only those working for larger financial companies and brokerages were  into this business. But lately online trading has emerged as a medium of making money at individual level. Online trading offers various ways and styles of trading. One such measure is Day trading. Day trading is considered to be very risky but if done properly it can be quite lucrative. There are various trading platforms that allow you to trade easily. Here we have enlisted the best online day trading platforms in the UK to let you have an easy and feasible trading experience. These platforms offer you an easy to understand and exhibit algorithm to make your trading experience better.
DAY TRADING | BASICS
When the traders practice purchase and sale of a stock on the same trading day then it is referred to as day trading. Day trading is most common in the forex and the stock market however it can occur at any marketplace. The traders purchase a stock and wait for the write moment to sell it on the very same day. They wait for even the slightest rise in the price of the stock and gain profit by selling the stocks in bulk. 
As day traders use huge amounts of leverage and are exposed to higher risks, day trading requires being well educated and financially strong somehow becomes a prerequisite for them. They are well aware of the events that trigger the short  term market. Day traders use various intraday strategies to make profit like- swing trading, arbitrage, trading news and mergers or acquisitions.
Day trading requires some basic characters :
Proper knowledge and experience in the trading market is the first concern. It is very important to understand the fundamentals of the marketplace. Without all this one may definitely push himself towards huge loss.

There should be enough capital to put it in the market as risk capital. And one should be mentally prepared to lose it as well. As day trading makes money from the slightest fluctuations in the stock price, it will be fruitful if only it is traded in bulk.

One has to come up with a proper and efficient strategy. The knowledge of all kinds of short term marketing strategies is equally important.

Discipline is also a very important factor. Sometimes people stretch out too far when they are winning and this may result in sudden failure. One should always act strategically.
BEST ONLINE DAY TRADING PLATFORMS IN THE UK
After gathering all the knowledge and learning all the basics of day trading, all you need is a proper platform to execute what you have learned. Here we have listed some of the best online trading platforms in the UK.
eToro was launched back in 2007 and today with more than 17 million traders, this is definitely our pick for the best online trading platforms in the UK. But what makes this platform so popular in the UK? Stamp duty issue is crucial for the residents of the UK, which is offered at eToro at 0%. A wide range of assets to trade and a commission free environment attracts a lot of users. The platform is also user friendly and is suited well for the newbies. The platform is regulated by authorities like the FCA, ASIC, and CySEC.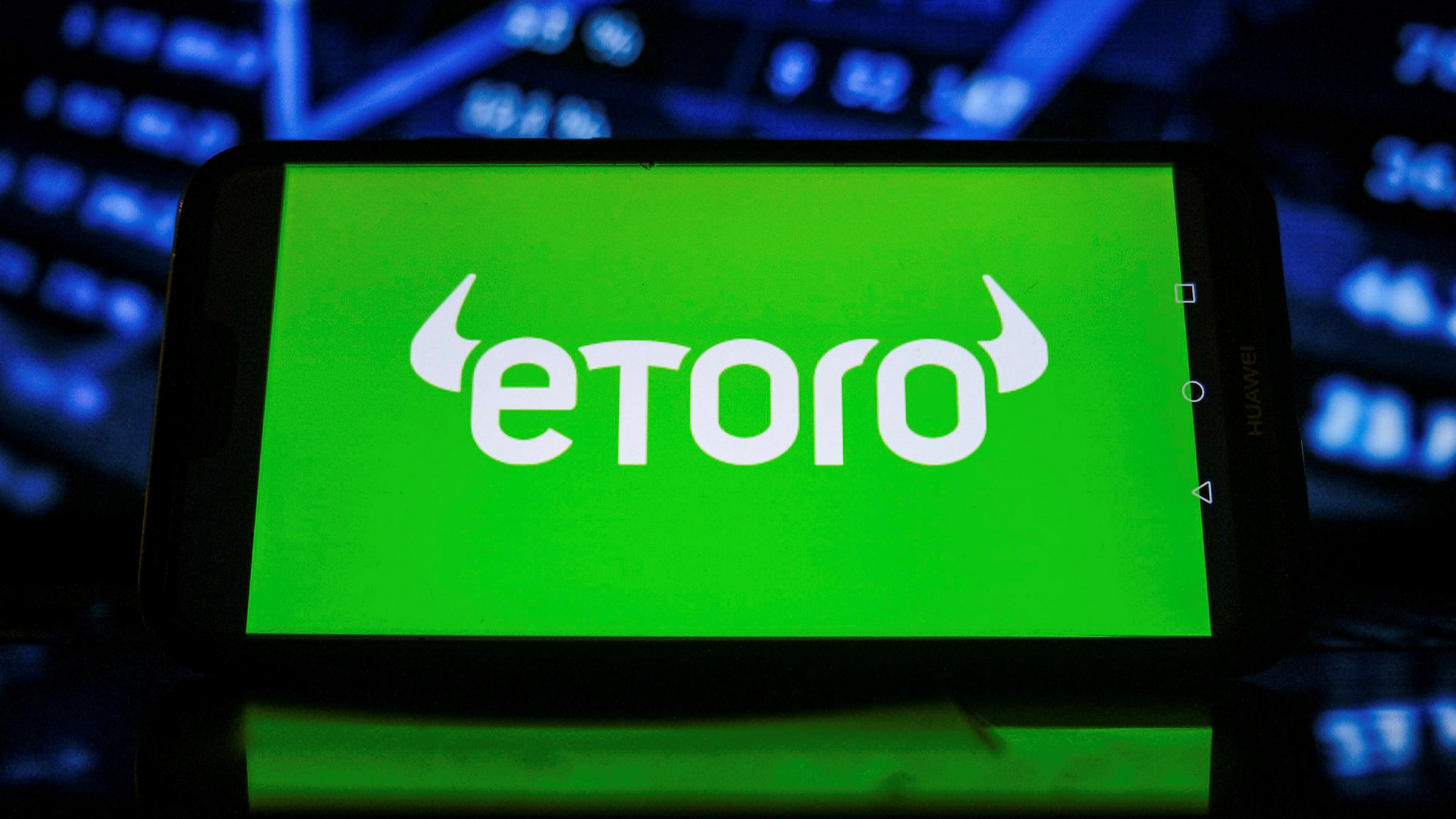 This platform offers a wide range of assets to trade. A competitive commission of £3.00 to £8.00 per trade is also offered for all types of assets. This includes shares, ETFs, and trusts. It was founded in 1974 and currently hosts 170,000 active clients. IG also offers direct SIPP and ISA accounts that are not provided by eToro and other competitors. A minimum deposit of £250 is compulsory. Another noticeable feature is that  you can easily fund your account with a debit card or bank transfer.
For price-conscious traders and for those who don't require educational materials or research reports FinecoBank can be a great share dealing option. It charges only £2.95 for UK shares and ETFs. Which is an affordable amount. If we talk about one of the cheapest brokerages available for UK residents then FincoBank is definitely the one. However for UK residents  to open a new share dealing account, FinecoBank requires a passport. at present it does not offers  ISA or SIPP accounts, but there are over 400 funds available for you to trade.
This app offers over 3,000 instruments that includes a great variety of stock CFDs. Over 2,400 shares, which is a great amount by the way is also offered. This allows you to trade companies from all over the world. This platform also offers ETFs, indices, commodities, and forex. This trading broker is relatively new in the market and is very cheap, with no commissions and low spreads. Another remarkable feature is the AI-powered trading facility, personalized trading insights and other such excellent tools and features.
If you are a beginner then this platform is for you. It is one of the favorites trading platform of the people of UK. AN d the reasons include incredibly low fees,  thousands of CFDs and user friendly algorithm. It covers everything from shares, indices, and ETFs to commodities, forex, and even options. It offers a demo account with the full functionality of a real money account to help you practice trading.
CONCLUSION
Day trading is lucrative and equally risky. But with the help of these best online day trading platforms in the UK you can make it work. The experts usually advise the beginners to practice trading and then apply the experience and knowledge earned to the real money account. Paper trading is the best way to practice trading. Read : WHAT IS PAPER TRADING? | ALL YOU NEED TO KNOW