There are some words in business that you're never really sure you understand. When it comes to event management, though, the concept is simple. The process of arranging an event lies at the heart of event management. This includes any sort of event, whether it is held in person, online, or in a hybrid format. It is synonymous with meeting and event planning. The scope of each project, as well as the nitty-gritty specifics, varies based on the industry, company size, and other factors. Today we will be checking some of the best event management and event planning services on Fiverr.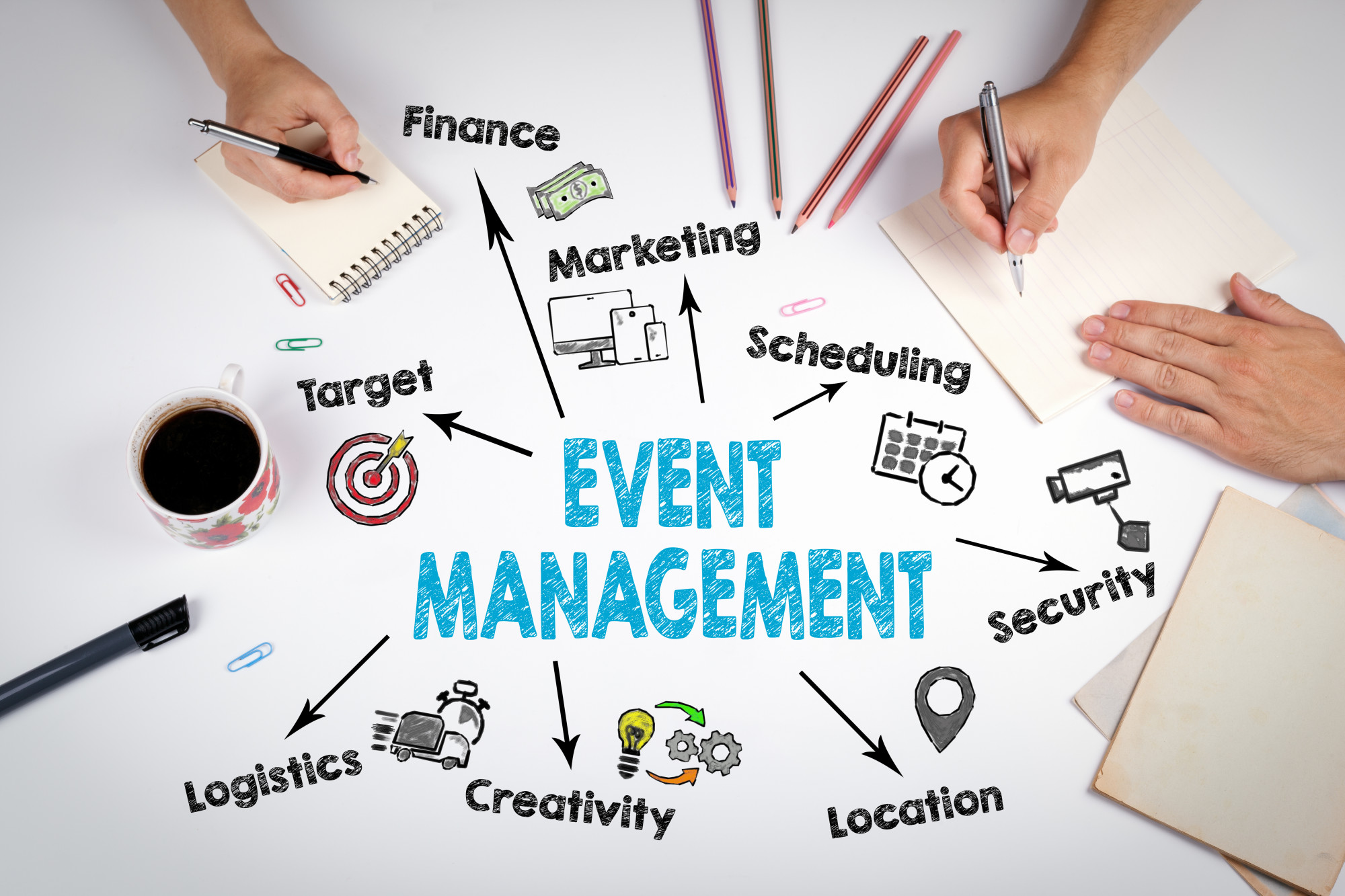 EVENT MANGEMENT MEANING IS EVENT PLANNING
Many distinct names are given to event planning. Some event planners are known as administrative assistants, while others are known as event coordinators or event technologists. What do these titles all have in common? Individuals have a role in event planning. Events, whether internal or external, huge or little, in-person or virtual, must all be prepared.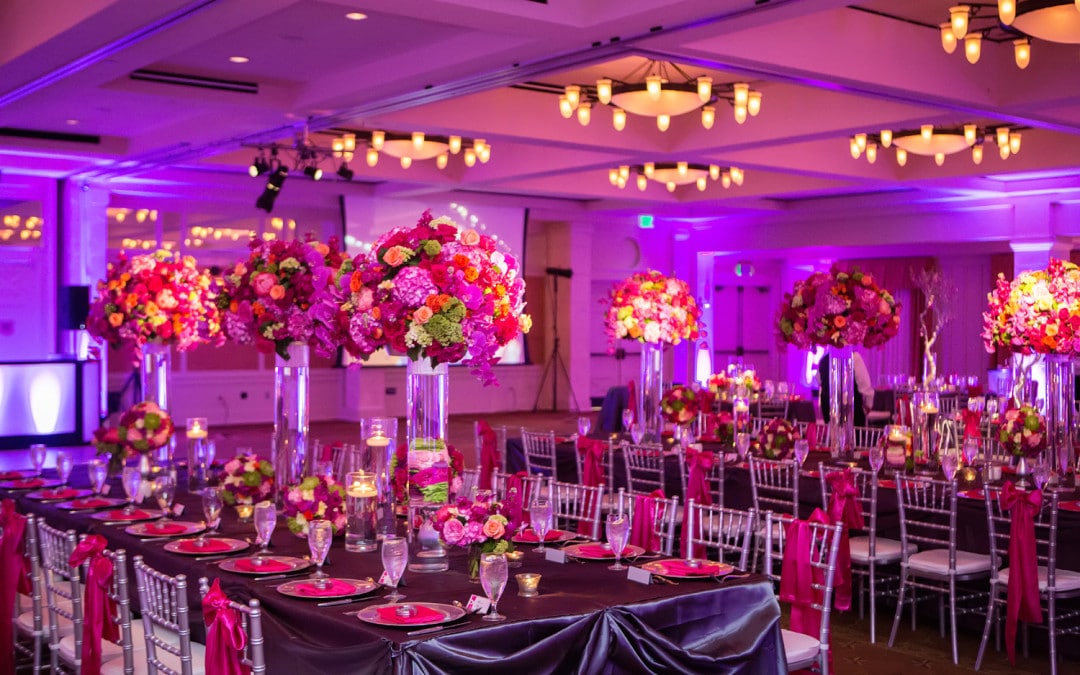 VIRTUAL EVENT MANAGEMENT
In today's changing world, we've got to learn how to administer not only in-person events, but also virtual programmes. Virtual event management entails the same stages as in-person event management, but with the extra difficulty of ensuring that your material is twice as interesting. While in-person events offer the extra benefit of travel, networking, and complimentary food, a virtual event relies heavily on its content to keep participants interested. When organising a virtual event, ensure that your speakers are prepared to give their subject online, and that your content is compelling and concise.
HYRBID EVENT MANAGEMENT
As the industry grows used to virtual events, a new event type is developing as a popular option: hybrid events. Hybrid events are a mix of virtual and in-person gatherings. It has all of the advantages of both, but it also has its own set of obstacles. When conducting a hybrid event, you must manage two audiences – virtual and in-person – and determine which material and event programming will be offered to each. If you're in charge of a hybrid event, make sure you think about it from every viewpoint while developing your hybrid event plan.
HOW TO EXECUTE AN EVENT MANAGEMENT BUSINESS PLAN?
EXECUTIVE SUMMARY
An executive business summary is the first stage in creating an event management business strategy. Consider the creation of an executive summary to be a kind of admission exam. This will be the initial impression you make on the investors/lenders. To express the full idea and concept, the summary must be included in the plan. Lenders and investors will most likely decide whether or not to invest in your proposal based on your executive summary.
In general, an executive summary would include:
Summary
Company description
Market Analysis
Organization description
Product Line
Marketing plan
Marketing team
Funding request and use
Financial projections
In a modern summary, you should pay special attention to the problem you're trying to address and your current solution. After you've prepared a business plan, acquire professional guidance and comments before submitting it.
NICHE
'Event Management' may appear to be a simple term, yet it encompasses a wide range of responsibilities. It is critical that you consider the services you will provide to your clientele. For example, will you provide entire event planning services, such as event registration, venue hiring, catering services, event advertising, and so on, or will you specialise in one or two areas? It is critical that you consider the fees involved. The administrative expenses and time limits of paper-based event registration, for example, might be a hardship on a start-up since event marketing and promotion needs specialised knowledge. You have four event fields to pick from, as well as a handful of unique events:
Celebrational events include fairs, parades, weddings, reunions, birthdays, and anniversaries.
Educational: Conferences, gatherings, and graduations
Product debuts, political rallies, fashion displays, fundraisers, and galas are all examples of promotional events.
Commemorative events include memorial services and public celebrations, as well as commemorative dinners.
TARGET MARKET
In general, event planning services are divided into two markets: corporate and social. The term "corporate" refers not just to businesses, but also to charities and non-profit organisations. Charities and nonprofit groups, among other things, hold gala fundraisers, receptions, and sporting contests to broaden their public support base and collect revenue. Thousands of these events take place each year, and while the larger ones need specialist event planning knowledge, you may be able to start with smaller local events.
The list of social events is endless. Weddings, reunions, engagements, birthdays, and other events abound! What must be considered is the variation in the decorating, cuisine, and themes of such gatherings.
SKILLS
It is not just a matter of management. Before getting into the event management sector, you need be well-versed in a variety of technical areas. Consider acquiring a degree, diploma, or certificate in event planning or management from your local institution before starting your own firm. Many universities offer various event management courses. There are courses ranging from certificate to degree to post-graduate level. There are primarily three types of event management courses available: a diploma in event management (DEM), a postgraduate diploma in Event Management (PGDEM), and a postgraduate diploma in Advertising, Media, and Event management (PGDAME).
MANPOWER AND RESOURCES
This is very emphatically not a one-man job. To build a successful event management firm, you must assemble a full-fledged staff. Aside from the core management team, event planners collaborate with a wide range of vendors, such as caterers, florists, photographers, and others. Even if you do not directly employ individuals, it is critical to develop solid ties with the people who will be supplying the essentials for your event. You'll need:
Destination Management Company
Communications Consultant
Stationery Designer
Promotional Products Distributor
Photographer
Private Caterer
Wine Shop Owner
Chocolatier
Florist
Party Rental Supplier
SOME OF THE POPULAR EVENT MANAGEMENT SERVICES ON FIVERR
Let us look at some of the best event planners you might get if you search on Fiverr:
Note: 'About the gig' and 'description' has been taken from Fiverr account directly
PROFILE NAME: rebecadelatorre

DESCRIPTION:

"I'm a wedding and event planner who loves writing and giving valuable information to couples. I'm also a mother to a wonderful toddler, and my experience with motherhood has taught me a thing or two. I love reading all about organisation and motherhood. Informative writing is my natural skill, but I also enjoy storytelling, learning and searching for information is my passion. I can write about motherhood, anything baby or toddler related, couples and marriage, weddings, event planning, floral design, and the list goes on."

ABOUT THE GIG:

"I am a wedding and event planner, I have experience writing blogs and social media posts, I'm very up to date with trends and everything wedding related.

Here are some topics I can write about:

– Wedding trends

– Wedding planning

– Wedding budget

– Wedding checklist

– Bride advice

– Wedding traditions

– Types of wedding

– Elopement

– Bridesmaids

– Wedding themes

– Tips & tricks

– Myths

– Bridal Shower

– Floral design

– Inclusive menu

And many more! "

PROFILE NAME: reginahmuriuki

DESCRIPTION:

"I have expertise in marketing, design work and administration. I believe that design is an integral part to work. I work efficiently and meticulously because I know my clients want effective and flawless designs in a timely manner. Let us work together"

ABOUT THE GIG:

"

I will setup your event on Eventbrite and will manage that for you. My services will cover setting up the account, profile, event , design banner , make traffic.

The event description is where people go to learn more about your event and what motivates them to attend and it also helps them decide what to do.

SERVICES INCLUDES:

Creating the Event on Eventbrite
Manage the Event
Post event on social media like Facebook, LinkedIn and Instagram."

PROFILE NAME: marshlandsgroup

DESCRIPTION:

"I am the owner of a virtual solutions company, and I am the author of Buddy the Bear Books. I have a passion to help others bring their story to life! As an author, I enjoy reading and going on imaginative journeys! I look forward to meeting you!"

ABOUT THE GIG:

"Hello! I'm Victoria! I am the owner of a virtual event company specialized in creating impactful and memorable events!

Want to have a virtual event on Zoom or another streaming service? Looking for a little help and support? We're here to help! We provide customized virtual event support!! We like to get to know you and about your event so we can provide you a customized red carpet experience!We offer free consultations!

We have successful events on Zoom, Attendify, Hopin, Demio, GoTo Webinar & more. We love to see our clients win!!! Below are some ways we can help you!

Plan your event
Platform setup
Create Eventbrite
Set reminder emails for attendees
Create waiting rooms and admit/remove participants
Hosts or Co-Host your event
Moderate the session to look out for and remove any negativity
Pre-play slides or videos
Help Q and A session with live support
Interact and take questions from YouTube Live!, Facebook Live!
Be your emergency contact for guest speakers

The pricing listed are for smaller events running no longer than 1.5 hours. I will provide customized quotes based on your event's requirements."
CONCLUSION
So here are some of the best event management and event planning services on Fiverr you can search online. Also, have a happy event management experience. Thank you.