An electric vehicle is one that is powered by an electric motor rather than an internal combustion engine. Electric motors are powered by battery packs, which have a limited lifespan depending on the capacity of the battery. These battery packs may be charged by connecting them to a charging device. This is known as an EVSE (electric vehicle supply equipment). This technology is available at a variety of electric stations, as well as in homes and workplaces. Cars, motorcycles, buses, trucks, cycles, and tractors are among the electric vehicle options. There are three types of electric vehicles:-
Battery electric vehicles – they are powered by the electricity stored in the battery packs.
Plug-in hybrids– they are a combination of electric motor and internal combustion engine.
Fuel cell vehicles – they split electrons from hydrogen molecules to produce electricity to run the motor.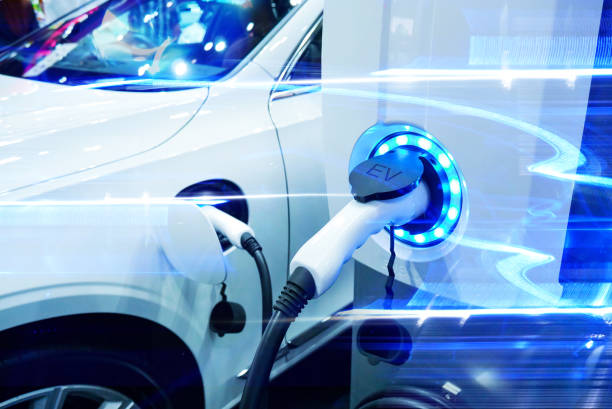 In India, the electric car sector is quickly expanding. The first tangible decision to promote and support EVs was made in 2010, when the MNRE authorised a RS 95 crores-scheme for electric car manufacturers. In 2013, the government launched the 'national electric mobility mission plan-2020′ with the goal of improving national fuel security by promoting electric and hybrid vehicles. As part of the national electric mobility mission plan, the government also launched FAME – Faster Adoption & Manufacturing of Hybrid & Electric Vehicle, which provides incentives for purchasing electric vehicles ranging from Rs.1,800-29,000 thousand for motorcycles and Rs1,800-29,000 thousand for cars. The administration is also working to improve the country's electric charging infrastructure. Let's check out some of the EV vehicle brands leading the Indian market:-
TOP ELECTRIC VEHICLE BRANDS IN INDIA
CONTENTS
MAHINDRA ELECTRIC
TATA MOTORS
OLA ELECTRIC
ASHOK LEYLAND
ATHAR ENERGY
MAHINDRA ELECTRIC
Mahindra Electric Mobility Limited, formerly known as the Reva Electric Car Firm, is a Bangalore-based Indian company that designs and manufactures tiny electric vehicles.
It is India's electric car pioneer. Mahindra & Mahindra purchased the top EV producer REVA in order to support the growth of electric cars. Electric vehicles, electric mobility solutions, green mobility solutions, sustainable mobility technologies, and electric vehicle infrastructure are among the company's specialties. The range of vehicles offered by Mahindra electric are:
Mahindra eVerito
Mahindra eSupro
Mahindra Treo
Mahindra Treo Zor
Mahindra eAlfa Mini
Mahindra e2o plus

 TATA MOTORS
Tata Motors is an Indian automobile manufacturer that is part of the Tata Group. It produces passenger vehicles, trucks, vans, coaches, buses, construction equipment, and military vehicles. Tata Motors introduced the Nexon EV, an electric version of the Tata Nexon, in 2019. It has a range of 312km and generates 129ps and 245Nm. The nexon EV is built using components from Tata Motors' "Ziptron" electric car technology brand. Tata Motors has also debuted electric versions of the Tata Indica passenger car, which is powered by TM4 electric motors and inverters, as well as the Tata Ace commercial vehicle, both of which operate on lithium batteries.
Tata Motors introduced the Tigor EV in 2019, which has a range of 213 kilometres and is the most affordable electric car on the market. The Tigor EV was debuted in 2021 with four new variants: the XE, XM, XZ+, and XZ+ (o). The Ziptron powertrain, which is shared with the Nexon EV, is used by all models. Tata Motors Chairman Natarajan Chandrasekaran revealed that TATA intends to launch ten new electric vehicles in India by 2025, as well as provide charging infrastructure across the country. The Altroz electric version is planned to be released in late 2021. List of electric vehicles offered by Tata are:
Tata Nexon EV

Tata Tigor EV

Tata Altroz EV
 OLA ELECTRIC
Ola Electric Mobility, located in Bangalore, is an Indian electric two-wheeler company that was formed in 2017. The manufacturing factory is located in Tamil Nadu, India, and is a wholly-owned subsidiary of Ola Cabs' parent company, ANI Technologies. Following the success of its S1 and S1 Pro electric scooters, Ola Electric is now preparing to launch its next electric vehicle, this time in the shape of a sedan. On Tuesday, Ola CEO Bhavish Aggarwal previewed the future Ola electric car on his Twitter account, offering us a glimpse of what the much-discussed EV would look like.
Two vehicles by Ola electric :-
Ola S1

It has maximum speed of 90kmph
Peak power of 8.5kW
Range of 121kmph
Ola S1 Pro

It has maximum speed of 115kmph
Peak power of 8.5kW
Range of 181km

 ASHOK LEYLAND
Ashok Leyland NSE -0.23 percent is combining the group's entire electric vehicles (EV) business, including UK-subsidiary Optare, into a new entity named Switch Mobility. The firm would be fully responsible for the group's EV activities, with Ashok Leyland concentrating on its core business of diesel-powered cars as well as research into alternative fuels like as CNG, LNG, and hydrogen. The company claimed that it already has 2,000 advance orders for the same.
ATHAR ENERGY
Athar Energy is an Indian electric vehicle startup that makes electric scooters. It was started in 2013 and is funded by Hero MotoCorp ltd. The Ather Grid, a charging infrastructure for electric vehicles, has also been built by the corporation. The company has built India's first truly intelligent electric scooters and is backed by the founders of Flipkart, Tiger Global and Hero Motocorp. Designed from scratch, the Ather 450 & Ather 340 are products made in India that have been customized to Indian conditions and riding sensibilities.
Its models are:-
It has a range of 85k
Peak power of 6kW,
Torque of 26Nm
0-40km/h in 3.3s
It has a range of 70km
Peak power of 5.4kW
Torque of 22Nm
0-40km/h in 3.9s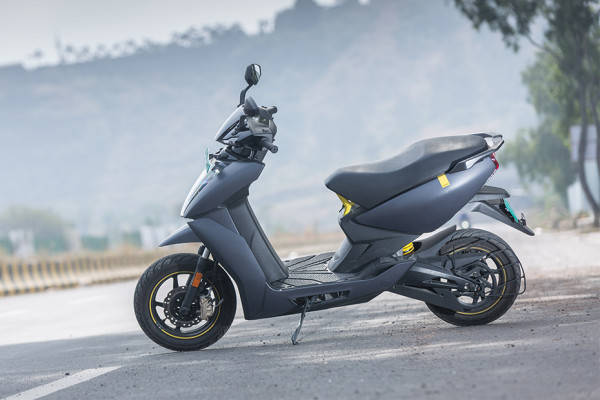 CONCLUSION
So this articles provides list of some of the best EV companies in India leading the industry. Hope this article helps you.