Electric cars have become more relevant in India than they have ever been, as seen by the addition of new EVs. Electric vehicle demand has increased dramatically, particularly in the two-wheeler market, which has developed at an almost exponential rate. The four-wheeler industry, on the other hand, is still in its infancy in the country. IT exists with only a few electric vehicles on the market. Some of the difficulties restricting the popularity of electric automobiles in the nation include the high cost of electric technology. Also the lack of a solid charging network is evitable. Despite this, it is safe to conclude that a shift from gasoline and diesel-powered automobiles to electric vehicles has begun, albeit on a small scale. Of sure, the switch to electric vehicles is feasible options in some countries.
Being in a country like India which is under developing, technology is advancing every now and then. Electric cars are a great replacement for normal cars. The substitution of electric vehicles for internal combustion engine vehicles has the potential to significantly cut greenhouse gas emissions from the transportation sector. Electric vehicles now account for a small portion of the market, and researchers are interested in learning what it would take to persuade automobile customers to switch to electric vehicles.
Let us look at the best cheap electric cars in India:-
BEST CHEAP ELECTRIC CARS IN INDIA
Tata Tigor
Mahindra e-Verito
Tata Nexon EV
Hyundai Kon
MG ZS EV a Electric
Tata Tigor
Tata Tigor just had a substantial redesign; the electric vehicle now has a few design modifications and more functions than before. The Tigor, on the other hand, now employs the company's Ziptron drivetrain. The electric vehicle has a 26 kWh battery and an electric engine with 74 horsepower and 170 Nm of torque. This new powertrain enables the Tigor EV to achieve an ARAI-certified range of 306 km per charge. The Tigor EV now offers DC fast charging, which can charge the battery from 10% to 80% in around 60 minutes. A standard 15 amp AC charger, on the other hand, takes 8.5 hours to do the same task.
The 2021 Tata Tigor EV will include a seven-inch touchscreen display, an IRA connection suite with over 30 connected car functions, a completely digital instrument cluster, automatic AC, several driving modes, corner stability control, hill-ascent aid, hill descent control, and other amenities.
Tata Tigor EV range: 306 km/charge
Tata Tigor EV price: ₹11.99 lakh – ₹12.99 lakh ]
Mahindra E- Varito
The e-Verito, a competitor to the Tigor, hasn't been a very popular electric car for individual usage, owing primarily to its specifications. This sedan's 21.2 kWh lithium-ion battery drives a 41.5 horsepower electric motor with 91 Nm of peak torque. The e-Verito has a peak speed of 86 km/h and a stated range of 140 kilometres on a single charge, which is much less than its competitor. A regular charger takes around 11 hours to fully charge the battery, however DC fast charging can charge it up to 80% in 1.5 hours.
This electric sedan comes equipped with provisions like double-din music system, Eco and Boost driving modes, AC with heating, digital instrument panel, hill hold control, etc.
Mahindra e-Verito range: 140 km/charge
Mahindra e-Verito price: ₹12.96 lakh – ₹13.22 lakh
Tata Nexon EV
The Tata Nexon EV is now India's best-selling electric vehicle. It is powered by a 30.2 kWh lithium-ion battery pack and an electric motor with 127 horsepower and 245 Nm of torque. The SUV claims to have a driving range of 312 kilometres per charge. The Tata Nexon EV's battery can be recharged by up to 80% in just one hour utilising DC fast charging, whereas a regular 15 A power outlet takes about eight hours. The Nexon EV includes a seven-inch MID (multi-information display), a seven-inch touchscreen system with 35 connection functions, automatic air conditioning, automatic headlights, a sunroof, push-button start, and two driving modes.
Tata Nexon EV range: 312 km/charge
Tata Nexon EV price: ₹13.99 lakh –  ₹16.85 lakh
Hyundai Kona
The Kona Electric was India's first electric SUV, however sales have declined after the ZS EV and Nexon EV were introduced. Nonetheless, the Koan Electric has outstanding features. It includes a 39.2 kWh battery pack, a 134 horsepower electric engine with 395 Nm of torque, and a stated driving range of 452 km/charge. When connected to a 15 Ampere standard outlet, the Kona Electric may be charged overnight.  The rapid charging can charge the battery from 0% to 80% in under 60 minutes. The Kona Electric has a seven-inch infotainment system, a digital instrument panel, heated front seats, an electronic sunroof, a wireless charger, an electric parking brake, paddle shifters (yes), and four driving modes.
Hyundai Kona Electric range: 452 km/charge
Hyundai Kona Electric price: ₹23.79 lakh – ₹23.98 lakh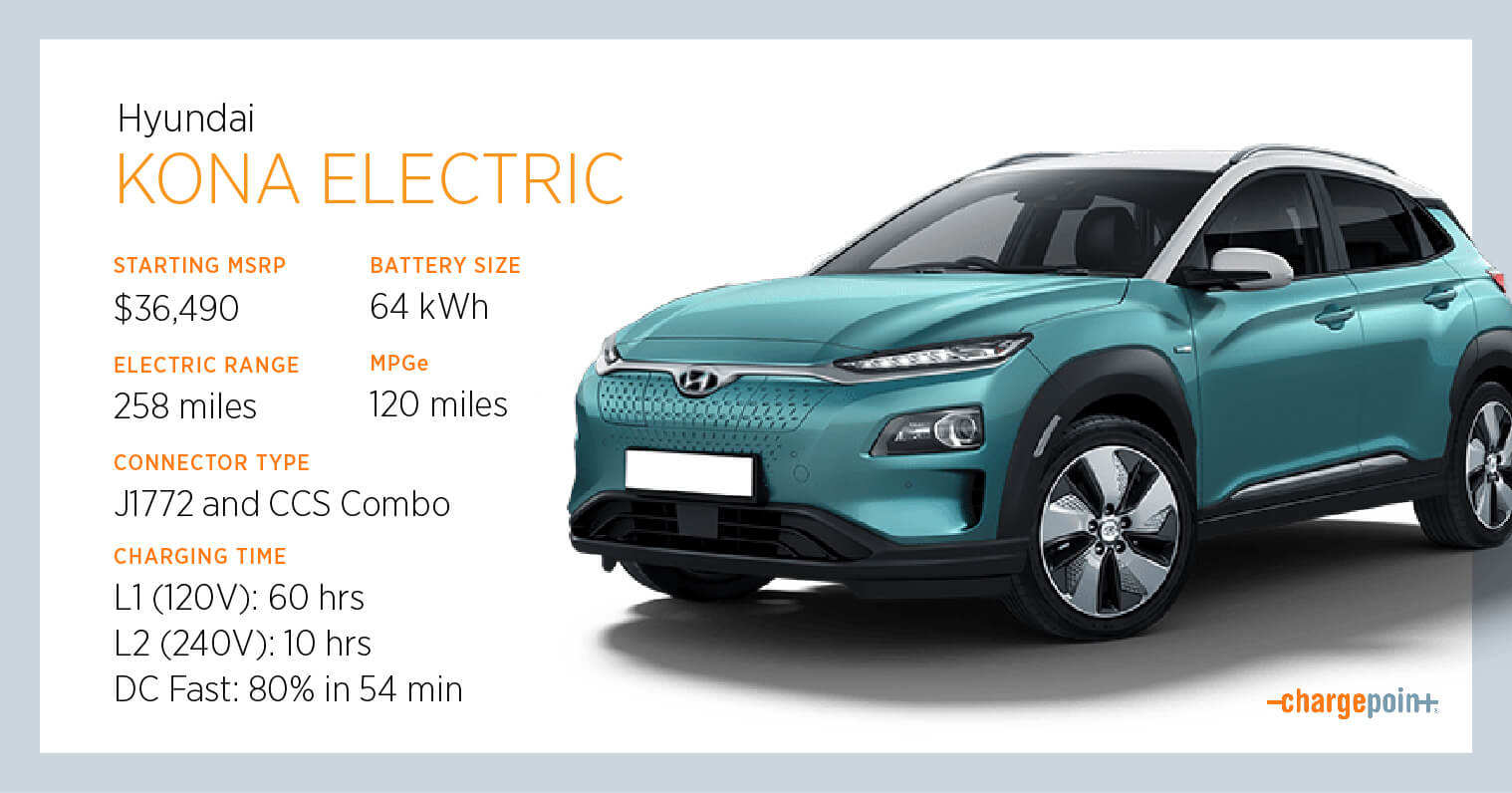 MG ZS EV a Electric
The ZS EV was introduced in India last year and was updated early this year. The SUV is now powered by a 44.5 kWh battery that produces 142 horsepower and 353 Nm and has a driving range of 419 km per charge. Using a 15 Ampere plug, the SUV can be completely charged in around 16 to 18 hours. In addition, if you utilise a fast charging facility at an MG dealership, you will be able to charge the battery up to 80% in less than 50 minutes. The ZS EV has a panoramic sunroof, heated ORVMs (outside rearview mirrors), a tyre pressure monitoring system, rain-sensing wipers, a large touchscreen with an i-Smart EV 2.0 networking interface, and other amenities.
MG ZS EV range: 419 km/charge
MG ZS EV price: ₹20.99 lakh – ₹24.18 lakh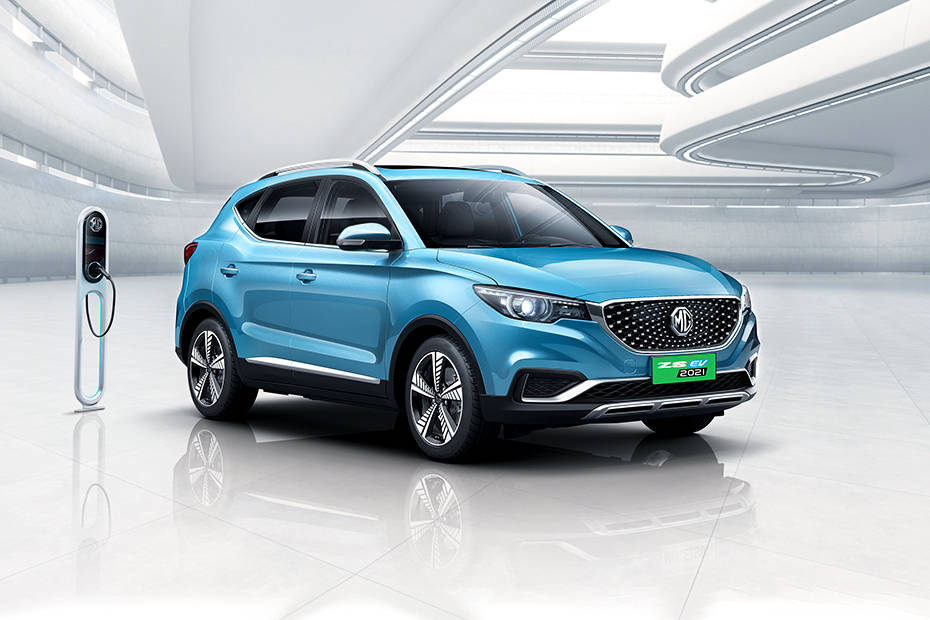 CONCLUSION
While many people across the world have already switched to environmentally friendly automobiles, Indians are just now realising the potential and use of electric vehicles. Electric car sales increased by 20% in 2019-20. (source). As a result of this surge in enthusiasm, automobile manufacturers are releasing new battery-powered vehicles virtually every year. If you are seeking for the greatest electric vehicles in India, you have come to the correct spot. We've compiled a list of the top EV options available today and in the future.