NFTs are the Internet's current craze, ranging from a $69 million piece of artwork to a $379,000 music composed utilising the COVID-19 genetic sequence. And they have the ability to make real money—last month, the CEO of bitcoin exchange Coinbase stated that the NFT market might fast outperform the company's cryptocurrency trading operation.
Jaiden Stipp, a teen, sold a digital illustration (of a waving astronaut) for 20 ETH (about $62,000 at the current rate). Victor Langlois, 18, has earned $18 million from NFT sales in 2020. His digital art piece, named The Everlasting Beautiful, sold for a whopping $550,000. Meanwhile, digital artist Beeple sold his piece, EVERYDAYS: THE FIRST 5000 DAYS, for $69.3 million, making it the most expensive digital art sale ever. It's no surprise that NFTs have piqued the interest of the art world. While Stipp, Langlois, and Beegley's success is far from typical, marketplaces for digital collectibles are booming.
WHAT IS AN NFT ART?
NFT is an abbreviation for non-fungible token, which indicates it is a one-of-a-kind digital asset that belongs to you and you alone. The most popular NFTs right now are artwork and music, but films and even tweets can also be included. From art and music to tacos and toilet paper, digital assets are selling like 17th-century exotic Dutch tulips, fetching millions of dollars in certain cases. However, are NFTs worth the money—or the hype? Some analysts believe they are a bubble that will burst, similar to the dotcom mania or the Beanie Babies obsession. Others feel that NFTs are here to stay and will permanently revolutionise investment.
An NFT is a digital asset that symbolises physical objects such as art, music, in-game goods, and films. They are purchased and traded online, usually using cryptocurrency, and are typically encoded with the same underlying software as many cryptos. Despite the fact that they have been present since 2014, NFTs are gaining popularity as a popular means to buy and sell digital artwork. Since November 2017, a whopping $174 million has been spent on NFTs. NFTs are also often one-of-a-kind, or at the very least one of a very limited run, with unique identification codes. "Essentially, NFTs generate digital scarcity," explains Arry Yu, managing director of Yellow Umbrella Ventures and head of the Washington Technology Industry Association Cascadia Blockchain Council.
This is in sharp contrast to the vast majority of digital inventions, which are virtually invariably endless in quantity. Cutting down supply should theoretically increase the value of a particular asset, if it is in demand. However, many NFTs, at least in the beginning, were digital works that already existed in some form elsewhere, such as memorable video clips from NBA games or securitized copies of digital art that was already circulating around on Instagram. For example, prominent digital artist Mike Winklemann, better known as "Beeple," created possibly the most famous NFT of the time, "EVERYDAYS: The First 5000 Days," which sold at Christie's for a record-breaking $69.3 million.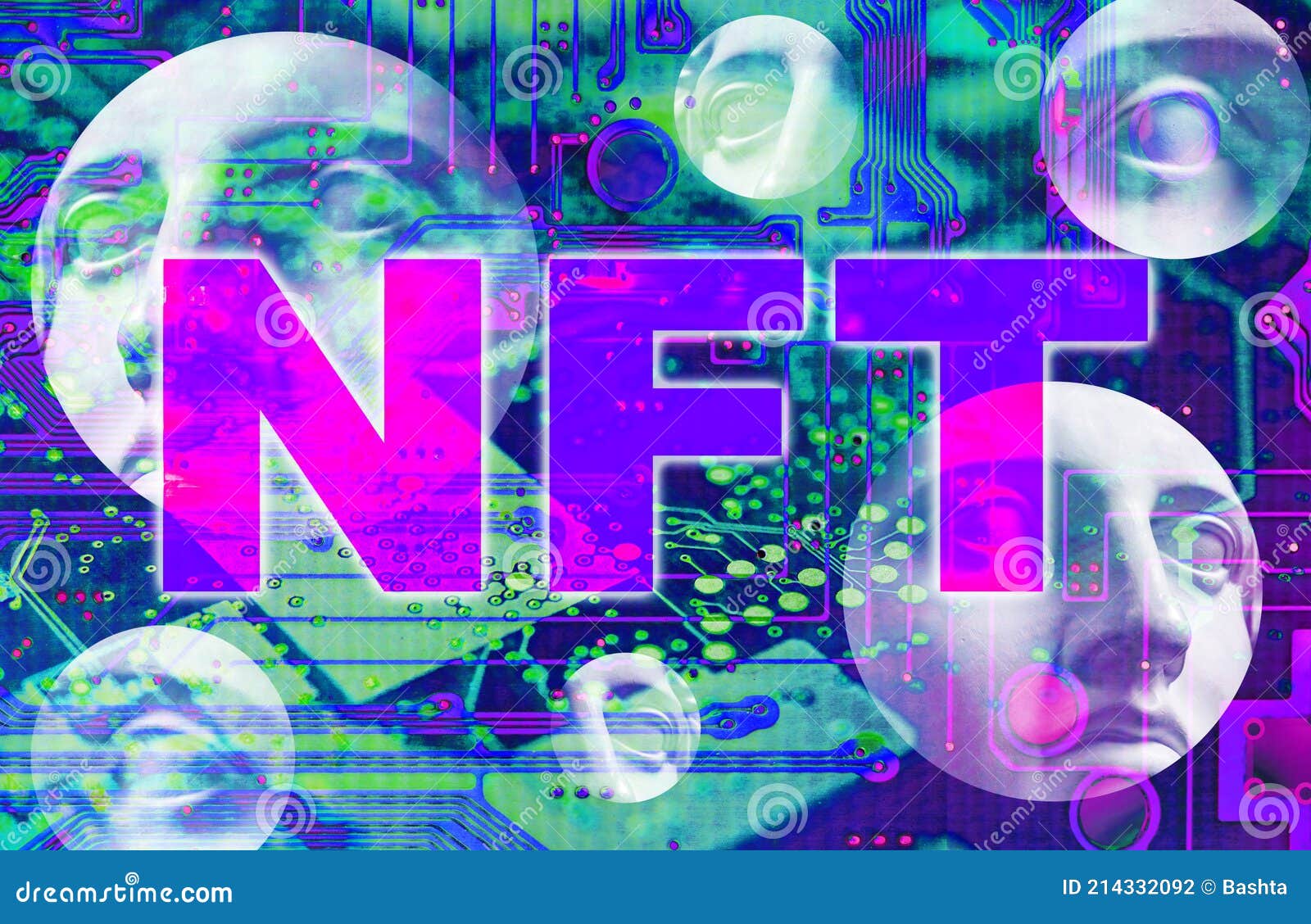 Individual images—or perhaps the full collage of images—can be seen online for free by anybody. So why are individuals prepared to pay millions of dollars on something that they can easily capture or download? Because an NFT permits the buyer to retain ownership of the original item. Furthermore, it includes built-in authentication, which acts as evidence of ownership. Collectors appreciate "digital bragging rights" nearly as much as the thing itself.
HOW IS AN NFT DIFFERENT FROM CRYPTOCURRENCY?
NFT is an abbreviation for non-fungible token. It's constructed using the same code as cryptocurrencies, such as Bitcoin or Ethereum, but that's where the similarities end.
Physical currency and cryptocurrencies are both "fungible," which means they may be traded or swapped for one another. They're also worth the same amount—one dollar is always worth another dollar, and one Bitcoin is always worth another Bitcoin. The fungibility of cryptocurrency gives it a reliable method of executing blockchain transactions. NFTs are distinct. Each contains a digital signature that prevents NFTs from being swapped for or equivalent to one another (hence, non-fungible). Because they're both NFTs, one NBA Top Shot clip isn't the same as EVERYDAYS.
HOW DOES AN NFT WORKS ?
The bulk of NFTs are stored on the blockchain of the Ethereum cryptocurrency, which is a distributed public ledger that records transactions.
NFTs are individual tokens that contain useful information.
They may be purchased and sold like other physical sorts of art since their worth is mostly determined by the market and demand.
The unique data of NFTs makes it simple to verify and authenticate their ownership as well as the transfer of tokens between owners.
NFTs are essentially digital collector's items, similar to actual collector's items. Instead of receiving a physical oil painting to put on the wall, the customer receives a digital file. They will also have sole ownership rights. That's correct: NFTs can only have one owner at a time. The unique data of NFTs makes it simple to verify ownership and transfer tokens between owners. They can also be used to hold particular information by the owner or author. Artists, for example, can sign their work by putting their signature in the metadata of an NFT.
HOW TO BUY NFTS ?
If you want to build your own NFT collection, you'll need the following items:
To begin, you must obtain a digital wallet that allows you to store NFTs and cryptocurrencies. Depending on the currencies accepted by your NFT provider, you may need to acquire some cryptocurrency, such as Ether. You may now buy cryptocurrency with a credit card on platforms such as Coinbase, Kraken, eToro, and even PayPal and Robinhood. You'll then be able to transfer it from the exchange to your preferred wallet. As you study your alternatives, keep costs in mind. When you acquire cryptocurrency, most exchanges charge at least a portion of your transaction.

SOME FIVERR ARTISTS TO LOOK UP TO
Fiverr is a freelance service marketplace. It allows the freelancers to put up their profile on the website and lets the people looking for a service to find a suitable one. Some of the best Fiverr artists are :-
PROFILE NAME –

usamafayyaz000

DESCRIPTION –

I will make custom cartoon for your nft art, crypto punk ,pixel art

FEATURES:-

-Fast and Friendly Customer Service
-High-quality Service
-Express Delivery
-Gives Unlimited Revisions
-100% Satisfaction
-Treat your NFT or Digital art requirements as if they were mine, So I do my best to make everything seem perfect.

PROFILE NAME –

mink_1017

DESCRIPTION-

I will design custom cartoon character for nft collectible

FEATURES:-

Tell me what you want (concept ideas, characters, references, text and color specifications you want).
I will sketch for the concept,after you like the concept you can continue to order
If you want to request a modification or revision, please let me know.
If the sketch has been fixed, I will continue the finishing process

PROFILE NAME-

overthinkidsss

 DESCRIPTION-

I will draw custom avatar for nft

FEATURES:-

Exclusive designs specifically for your avatar
High resolution JPG preview
Transparent PNG background
Source file (PSD)
Concept sketch
CONCLUSION
Hope this article helps you to find out what you were searching for.
Also Read : BEST CRYPTOCURRENCY TRADING APP FOR ANDROID 2022