FIVERR Review
THE BEST VIDEO EDITING APPS, SOFTWARES AND FIVERR GIGS FOR YOUTUBE
SOME BEST FIVERR GIGS FOR VIDEO EDITING
Everyday numerous videos are being posted on different social media platforms. With more than 5 million hours of video content posted on a daily basis, YouTube is certainly sitting at the top of this business. It is surprisingly true that people who consider themselves introverts are also actively making videos and uploading them. To stand out from such a sporty crowd one should possess original and great quality contents.  But is that enough for someone to make a mark? Not really. However with some basic knowledge about the best ways to edit videos for YouTube, video editing software and YouTube editing apps you can make your content stunningly attractive.
In this blog we will talk about the best video editing apps, software and Fiverr gigs for YouTube to make sure that the next time you feel like uploading a video you are not hesitating because your content is not well edited or unpolished.
WHY SHOULD I EDIT MY VIDEO?
---
Either you are a pro or just a beginner, you can't afford to upload video contents that are not up to the mark. Clumsiness and unpolished work repels the viewers and I'm sure you don't want that. To keep the viewers affixed to your channel you need to provide them good quality content. Editing your video with some best video editing software and tools is the most probable way to do so. Apart from giving your video a professional look editing also allows viewers to have a clear idea about your content. 
Video editing also empowers you to merge different time frames. For instance you are shooting a review video of some product that you applied today and its effect will be noticeable by the next day. At this time you can't shoot a video these two days entirely, only some segment of time will do things. And for that to happen you need to edit the video.
GENERAL STEPS TO EDIT YOUR VIDEO
---
Different video editing software, applications and gigs offer various features to edit the videos. However they all function around some general steps:
Get done with the shooting. If multiple clips are required then shoot and arrange all the clips together.

Now assemble the clips and edit with suitable soundtracks.

Create an unrefined version to try different features on it.

Cut most of the unnecessary parts from the video. Try to make the video crisp and to the point. People  generally don't prefer beating around the bush.

Arrange and add all the clips in correct order. Now your final video is ready

Go through the video once again and trim all the needless parts, give it a final touch and upload.
These are the stages that you'll  come across while editing a YouTube video. But the question  is where and how to edit the videos. Don't bother, we will be covering every possible platform to provide you the information about the best video editing apps, software and Fiverr gigs for YouTube.
BEST VIDEO EDITING APPS FOR YOUTUBE
---
If you favor your smartphone for uploading videos on YouTube then having some video editing apps will be icing on the cake. Here are some of the best video editing apps:
Adobe premiere rush is one of the best video editing apps that allows you to use it cross devices. You can use it on android, I phone and even on your PC. It has a wide range of features that are easily accessible. It also comes up with options in screen size. Reformatting your video with some amazing audio and video effects is quite easy with this app.
The free version of this app will let you upload up to three videos and after that you need to have the paid version that starts from $ 9.99 per month.
With a huge amount of tools and features kinemaster is certainly the most professional video editing app for androids. Kinemaster offers several advanced tools in the android version  that you are most likely to find for PC versions of video editing apps. It also has a huge library of music, filters and effects that you can purchase and use in your video. Free version of this app has a watermark in it but you can purchase the premium version at $ 4.99 per month to get rid of the watermark.
Vllo has a simple and a user friendly interface that allows you to edit your videos easily. It has an amazing feature called adjustment layers that allows you to bulk apply color or filters to your video. Color grade and audio waveforms are some other advanced features that this app offers. Best part is that it's free version has no watermark.
BEST VIDEO EDITING SOFTWARES FOR YOUTUBE
---
Now if you prefer laptop and computer to smartphone to edit and upload YouTube videos. Below are some of the best video editing software that can come handy for you.
It is packed with advanced features like chroma key and keyframe animation that lets you unfold your creativity. You can make unique intros and outros with this software. It works on windows and mac. Free version of it uses watermarks.
From this app you can edit your video and share it directly to social media. It is packed with all the basic features like, merge, rotate and trim the video. You can also record computer screens with this app just in case if you want to include some webcam footage to your final video. It works on windows only.
It works on windows as well as mac. With various features like animation title, slow motion effect and transitions you can easily edit your video. Its library has a huge number of effects, filters and music that are necessary while editing a video. Although it is a useful app, it can be confusing for beginners. However you can easily  find a number of tutorial videos on its official website.
BEST FIVERR GIGS FOR VIDEO EDITING FOR YOUTUBE
---
Fiverr is a place where you can find top-notch professional gigs who will edit your video for you. I'm going to mention the best Fiverr gigs for YouTube video editing.
A freelance video editor and Youtuber with 6 years of experience with Adobe Premiere Pro, Photoshop and Audition. He has been working on YouTube videos and social media since 2013.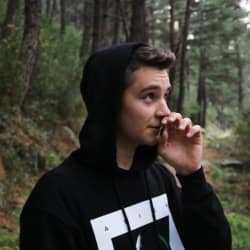 Services offered:
Videos for YouTube, Facebook, Instagram

Gaming montages, highlights, funny moments

Slideshows and presentations

Vlogs and travel videos

Birthday Videos / Family moments

Commercials

for Social Media

Pro transitions, funny sound and VFX

Subtitles and SRT files

Background Music

Pictures and Motion Graphics

Green Screen

videos
Ratings: 5/5
---
He is a member of Fiverr from 2019 and  has worked with many customers globally.  Adobe Premiere Pro 2020, After Effects 2020 and Photoshop 2020 are his areas of expertise. 
Services offered:
Intro and outro

Social media popup

Like, comment and share popup

Attractive end screen

Professional video editing

Text animation 

Motion graphic

Subtitles

Licensed /non-copyright background music

Color grading 

Fast motion and slow motion, and many more
Ratings: 4.9/5
---
Kunal is a professional video editor, content creator and vlogger. He has been working in this field for 2 years. He is an active member of Fiverr from 2017.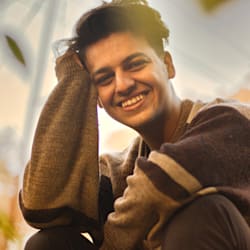 Services offered:
Video editing for YT/ FB

Travelling videos.

Vlogs.

Cinematic footage.

Events footage.

Legally Licensed Background Music
Ratings: 5/5
---
Conclusion
When you are working overtime and putting your heart and soul to your videos, uploading them unpolished will be injustice to them. Take your time use various tools and apps to embellish your videos. If not satisfied take the help of the professionals and make your viewers awestruck. Beyond everything this is what you have been planning.