Technology has been evolving since the day humans were born. Many developments have taken place since then. One of the major developments which have taken place is in the field of vehicles. Yes ! The advancement of wheels in prehistoric times helped people in many ways. One of them is the ease of transportation. Looking forward to the future we all dream of our very own personal electric car or let me correct it! The best electric car for ourselves. Though electric cars are costly and not really available in all parts of the world, owning one is everyone's dream.
Now if we talk about cars in the early days, they started by rotating a crank. As time went by we all started with diesel or petrol cars which are convenient to use and makes transportation easier, but at the same time pollutes the environment. The whole world is now talking about flying cars coming by 3000. But standing in 2022, electric cars are currently leading the world. Especially, in western countries almost everyone owns an electric car. Instead of an internal combustion engine, these cars are built to be  powered by electric motors and hence safe to the environment. They are also luxurious and have cool features for all the driving lovers around there.
As we know, there are many electric cars manufacturers worldwide. Being one of the most competitive sectors, only some of them provide their best products in the market. Let us look at some of the leading brands.
TOP ELECTRIC VEHICLE BRANDS IN WORLD

TESLA
Cool Features:-
Autopilot
Touchscreen
Karaoke
Air Suspension
Advanced Parking Sensors
Superchargers
Tesla is leading the EV industry currently. It is a company based in Austin, Texas. It is a fully electric car which doesn't consume diesel and petrol. Hence, it is environment friendly. Internationally, in the first half of the year 2020, Tesla is at the first position with 179,050 units sold. Tesla was founded by a group of engineers in the year 2003. Even in India recently, Tesla signed a contract with India and will soon be seen here. This is a very good step towards future advancement in India.
Currently the cheapest Tesla model available is  the Model 3. It has a lot to offer, including a strong range and sleek style. The rear-drive Standard Range Plus model starts at $41,190, including a $1,200 destination fee.
RIVIAN
Cool Features:-
135 Kwh Battery Pack
Leather decked cabin
Onboard air compressor
Camp speaker
Under Bed storage
Gear guard camera
Rivian being another top emerging EV brand in the world. This company was founded in the year 2009 and is an American company. In March 2022, Rivian announced ambitious plans to develop a network of public charging stations across the United States and Canada by 2023. Similar to competitor Tesla, it plans to offer a combination of fast chargers and slower destination chargers, and also sell home chargers. The charging network  is targeted to be at 600- Rivian exclusive Adventure Network sites made up of 3,500 DC fast chargers at high-traffic locations.
The charging speed initially will be 200 kW, with eventually targeted to be 300 kW. The company is also planning 10,000 destination chargers (Level 2, 11.5 kW) — called "Rivian Waypoints".
VOLKSWAGEN
Cool Features:-
Goodbye Start Button
Steering-mounted gauge cluster
Movable cupholders
ID Light
Adjustable rear cargo floor
Pro Touchscreen
Volkswagen being one of the leading car brands has launched their Electric cars which is going quite well in the market. The VW Group has delivered 122,100 battery-electric cars worldwide in the third quarter of 2022. The brand has planned for half of its entire line-up to be battery electric by 2030. The company was founded in 1937 and is a German motor vehicle manufacturer. Volkswagen is planning to launch the all new ID.4 SUV which will surely be breath taking.
Their cars will be based on the new Modular electric drive matrix (MEB); each of the new I.D. models has a range comparable with current petrol models. Their zero-emission powertrain consists mainly of up to 2 electric motors (front and/or rear), power electronics (to control the high-voltage energy flow between electric motor and battery) a transmission, and a flat high-voltage battery installed in a space-saving configuration in the floor pan.
NIO
Cool Features:-
3 different battery
Slim led headlights
Frameless windows
Flush Door Handles
120.5 wheelbase
NIO is a Chinese electrical brand company which is equivalent to the Tesla model and is in a tough competition with it. Nio is featuring its all new ES8 model which will have some cool and stunning features. It is said to have an NEDC ranging up to 580 km, with NIO pilot and NOMI. Also it has unique charging infrastructure with swappable battery and power charger stations adds a new level of convenience to your life. It has a full aluminium body. There are also other models of NIO such as ET5, ET9 and ET6.
TATA MOTORS
Cool Features:-
Seamless Charging Experience
Dual Airbags
Liquid cooled battery
Fast charging
Drive modes
Tata motors which is India's leading brand in automobile parts has recently climbed the ladders in the industry. They have recently launched their ziptron range which is the all new electric cars range. Tata being an Indian company we can say we have  our very own made EV cars. The electric motor power of the Tata Tigor EV which is an EV car from Tata has battery of 55kW. apart from this Tata also has many other electric car models. The very new Nextron model of Tata is the first EV Suv made in India.
MG MOTOR
Cool Features:-
4G connectivity
Premium leather steering wheel finish
5 seater SUV
Comfortable and Stylish
MG motor is a British automotive company situated in London. there new range of electric cars is said to lead the market soon. Their EV cars are stylish, comfortable and saves the environment. Their MG ZS EV has 1 Electric Engine on offer. It is available with the Automatic transmission. The ZS EV is a 5 seater and has length of 4314mm, width of 1809mm and a wheelbase of 2585mm.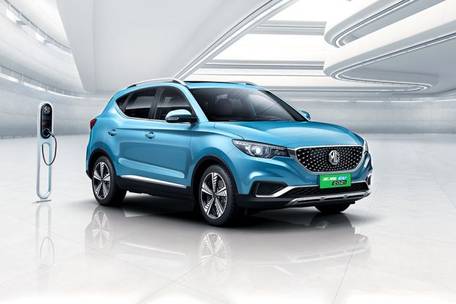 CONCLUSION
Since the manufacture of electrical vehicles is inevitable, small and big, all automakers are trying to bring the best electric vehicle. However, only some of them have been very successful in doing so. Some of the best EV car brands are mentioned in this article. These are leading the EV segment in the current 2022. Having an EV car means spending less money on servicing and maintaining it. Moreover, they are better for the environment as they do have zero exhaust pollution and can use renewable energy to charge. Hope this article helps you.
Read More WHAT IS OPTION AND FUTURE TRADING FOR BEGINNERS?