A throwback into 2019
2019 gave us plenty of new information that we can collect from all across the globe. The year ended left us with a lot of amazing and mind-blowing discoveries that change the way we see things around us. We are well- versed with the lines "Explore more to Learn more".
This would definitely help us learn new tidbits of stunning trivia that blew our mind. 2019 famous facts or highlights ranged from human- sized penguins to the landing of Chandrayaan.
Here are the most amazing highlights of the year ended, 2019:-
1. Successful testing of A-SAT by India
27th March 2019, India gained its title to become the fourth country in the world to successfully complete the test of such modern and specialised missile. The test was totally indigenous, means all efforts were entitled solely to India. The A-SAT mission was conducted against a live satellite in LEO (Low Earth orbit). The missile was a complete killer in all aspects as it only took three minutes to cover 300km from ground to outer space. The reason for choosing live satellite was to ensure that no space scrap is left behind. And if any left, will also decay with time and fall back on earth within a few weeks or so. Making this mission a success, India now stand along tall with United States, China and Russia who have already conquered this mission.
2. Big fat Indian wedding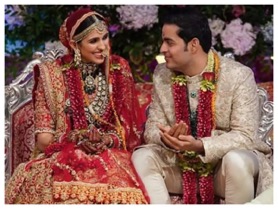 On 9th March, 2019 India's richest industrialist eldest son Mr. Akash Ambani tied knot with Shokla Mehta. The fun part to know is that, near the wedding cards cost around INR 5, 00,000. This world's record- breaking wedding bells skyrocketed to Rs. 710 crores! There were some rumors that brides attire worn on the wedding day was around Rs. 90 crores. The Ambani's wedding was the talk of the town because more than five- 5 star hotels along with thousands of luxury cars were booked on that occasion for the ease of commuting of royal guests. The guest list included more than half of big names of Bollywood : the khans, the Kapoors, Bachchans and many more. It was further completed with the performance of International American band "The Chainsmokers" who charged Rs.25 crores for their performance. This lavish wedding had a philanthropic aspect by catering three meals a day to two thousand underprivileged children and adults for a week.
3. Dolphins are right- handed too
We have known that most humans are right handed. Apparently, research published in the Royal Society Open Science Journal showcased that dolphins also favor to use their right sides or tend to exhibit a strong right side when searching for their food. US researchers traced that bottlenose dolphins have a dominant right side. To quote the results, "preference shows up in crater feeding, whereby dolphins swim close to the ocean floor, echo-locating for prey, before shoving their beaks into the sand to snaffle a meal".
Making 2019 memorable with facts
4. Gas chamber, Delhi
According to the report published on the basis of the quality of air around the world, some of the Indian cities were labeled as few of the most dangerous places to breathe because of their deteriorating air quality. The places like Gurugram, Ghaziabad, Faridabad, Noida, Lucknow and Haryana was ranked first with average annual particle materials. The annual particle materials are impurities present in the air which humans can inhale easily and it can settle deep in our lungs making our blood more prone to infections and diseases like asthma, bronchitis. When ranking was done on the basis of air quality, India turned out to be amongst the top 3 ranker that are the most polluted countries, followed by its neighboring nations: Bangladesh and Pakistan.
5. Little princess born
Coming to Bollywood, how can we forget about the most buzzing actor, Salman Khan? This year was most crucial to Khan and his family because December brought their new family member born on 27 December, named Ayat Sharma. Salman's sister Arpita and Ayush welcome dear darling daughter with joy and excitement. Salman shared his excitement with his tweets and public appearances suggesting that he is excited becoming uncle for the second time. Basically, naming her niece Ayat was his personal choice of name that he would given to his own daughter, had he would have been married.
6. Cheese – a way to store salt in our body
The recent study was published in the Journal of Nutrition, discovering that making your nails little cheesy is an effective strategy to reduce cardiovascular diseases. A little cheese to your nail is a correct way to add sodium to your diet and controlling the amount of salt in your body.
7. Newborn island in Mediterranean
A great 2019 discovery was published in the journal Gondwana Research. The researcher Douwe Van Hinsbergen in collaboration with Utrecht University discovered the piece of continental crust that is the same size of the Greenland located in the Mediterranean region. The research call it a 'lost Island' in Mediterranean that proves to be a wonderful place to spend vacation and a great tourist spot.
8. Famous Penguin of New Zealand
Year 2019 study tend to changed our thinking about the penguins of just being a wading bird that lived in cold places. The paleontology journal Alcheringa published their April edition made us discover reality fact that penguins born in New Zealand were of a human size. These are now known as Crossvallia waiparensis. The fossils collected by Gerald Mayr (a paleontologist) calls them "monster penguin.
9. Completion of world's longest bridge
The world's longest bridge linking Kuwait City to Subiyah New Town across Kuwait Bay was set to be completed in April, 2019. Hyundai Engineering & Construction (Hyundai E&C) completed the Sheikh Jaber Causeway in 2019. It took six years since 2013, after winning the contract for the $2.6 billion project for the completion of the bridge. Total length of the bridge is 48.53km. It is about 7km longer than Haiwan Bridge in Qingdao, China.
The project reclaimed 1.5 million sq m of land for two ports and a main administration building and visitor centre's construction.
10. India's first Lokpal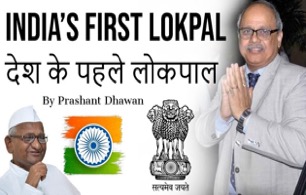 Talking about India without forgetting about India's first ever appointed Lokpal is mandatory. On March 23rd, 2019 fine president Ram Nath Kovind administered the oath ceremony to Justice P.C. Ghose. The judicial members in the Lokpal appointed were- Justices Dilip Bhosale, Pradip Kumar, Abhilasha Kumari and CJ of Chhattisgarh Ajay Kumar. According to Lokpal Act, it was mandatory that 4 members should be the judicial member out of the eight members in the panel. Other non judicial members were Dinesh Kumar, Mahendra Singh, Archana Ramasudaram and Indrajeet Gautam.
11) World celebrated 49th EARTH DAY in 2019
Millions of people from over 192 countries participated in this day of global action towards saving the planet, Earth. The Swedish climate activist Greta Thunberg began a solo climate protest by striking from school in 2018. The team of activist made global climate strike in March drew at least 4 million.
The list is inclusive of many more events. Keep reading and recording more!
Read More