Digitalization has pulled almost every business on the screen. Marketing as well is not left untouched. From startups to well established businesses, everyone is trying to make as much profit as they can. Fun fact is they all use the same platform and yet some flourish while some keep struggling until they give up. Have you ever wondered what causes this huge difference in the results? One is of course the quality of the product, demand in the market is also a factor. But one quite influential factor is marketing of the product or service. How is a customer supposed to know what your startup has to offer to them, unless you make them see it? New startups often end up in dust because they are unable to attract customers. To tackle this, affordable marketing automation tools for startups come handy. 
This blog is created to help the startups boost by enhancing their marketing strategy via marketing automation tools. We have enlisted top 5 affordable marketing automation tools.
WHAT DOES MARKETING AUTOMATION MEANS?
High revenue and fast growth that too at a lower cost is the desire of every businessman. But most people are unable to make it real. To fulfill that desire marketing automation comes into picture. It enables companies to increase their operational efficiency and grow revenue faster. With marketing automation the startups can streamline, automate, and measure marketing tasks and workflows. This technology allows organizations to market more effectively on multiple channels and automate repetitive tasks. It also uses many modern marketing practices, including lead generation, segmentation, lead nurturing and scoring, relationship marketing, cross-sell and upsell, retention, return on investment (ROI) measurement, and account-based marketing.
BENEFITS OF USING AFFORDABLE MARKETING AUTOMATION TOOLS FOR STARTUPS
Having affordable marketing automation tools for startups can benefit you in numerous ways. To mention some :
They reduce the cost of hiring and maintaining the staff related to marketing.

Increase revenue and and can get a better ROI

It will refine your marketing process

It helps to boost customer lifetime value through up-sells and cross-sells

Will help you target potential customers across multiple channels

Saves your time by managing your social media campaigns
AFFORDABLE MARKETING AUTOMATION TOOLS FOR STARTUPS 
When talking about user friendly tools, Active campaign sits high. It has a unique ability to align sales and marketing operations with a multichannel view. To view all the reports in one glance it helps you create a custom dashboard. The team also provides good assistance to set up the tracking and integration with your website.
It offers features like- 
Custom Reporting

Deep Data Integrations

Marketing Automation

CRM w/ Sales Automation

Contact & Lead Scoring

Email Marketing

Custom Branding

SMS Marketing
This tool is best suited for small firms. The email builder and workflow creator in the tool are the key highlights. When planning to launch a campaign for your product this tool serves better than any other tool.
It offers features like- 
Analytics/ROI Tracking

Email marketing

Marketing automation

Campaign Personalization

Contacts and segmentation

Signup forms

Apps and integration

Transactional email 
This tool is popular in both small firms and large organizations.  By applying conditions, actions, and filters, automated customer journeys can be set  up easily.  This will automatically trigger users through a predefined journey based on their behavior. This tool  helps you understand your customers' buying habits and  browsing behavior. It also targets abandoned shopping carts and  recommends relevant products too.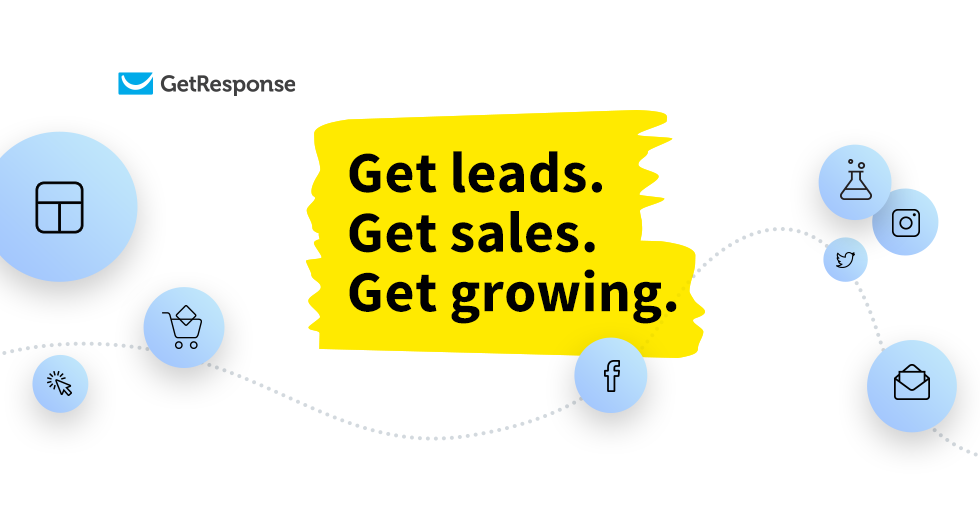 It offers features like- 
Email marketing

Drip campaigns

Automation segmentation

Marketing & Sales Funnels

Landing page optimization

Templates and images

150 app integrations

Tracking and reporting

E-commerce tools
It is an open source marketing automation tool that is free to use for everyone. It is available in nearly 35 languages. While considering the affordability of a service nothing can match a good product that is available for free. The tool is easy to download and offers a user-friendly interface.
It offers features like- 
Drip Campaigns

Social Media Monitoring

Lead Scoring

Sales Intelligence

Dynamic Content

Landing Pages/Web Forms

Campaign Management

Lead Capture

Pipeline Management

Prospecting Tools
The tool offers amazing training material to help you learn the tool and run the campaigns efficiently. Another exclusive feature of SendX is heat map generation for email campaigns. For startups this tool can be very effective.
It offers features like- 
Email Campaigns

A/B Testing

Drag & Drop Editor

Heat map

Sales automation

Lead Management

Advanced Automation

Customizable CTAs

Drip Campaigns

Event-Triggered Actions

Trend Analysis

Landing Pages/Web Forms

Executive ROI Review
THINGS TO CONSIDER WHILE SELECTING AN AUTOMATED TOOL
The major factors to keep in mind while selecting a marketing automated tool are:
Price of the tool

How much usable the tool is

The integration of that tool with your existing software

Its CRM/sale capabilities

Email marketing and eCommerce capacity

How better can it plan a product campaign

Easily accessible with good customer support system
BOTTOM LINE
In the race of technology if one wishes to sit at the top then understanding the technology is a must. How better you can use several tools for your benefit is very important. In the case of marketing these automation tools are playing a vital role to up bring a startup. If you own a startup but don't use these tools and you are wondering why your business is not doing so great, then you may find your answer in the marketing automation tools.