FIVERR Review
HOW TO MAKE A YOUTUBE INTRO ANIMATION?
YOUTUBE INTRO MAKERS ON FIVERR
You have a brilliant idea or some quirky talent. Making you believe that this may take you to the heights you have always wanted to reach or, you simply want to exhibit it to the world. You spend hours and hours in your smartphone constructing a strategy to make things work before you get your answer in the form of social media platforms. YouTube is one such platform, undoubtedly consummate to earn some fame and money. Every year creating several affluent YouTubers. Not to forget, they earn it via hard work, likable content and alluring presentation tactics. One such tactic is YouTube intro animation. Now you have the former two ingredients and all you lack is the information on how to make a YouTube intro animation. 
Well don't dwell on it RochakSite is here to fill you in. All you need to do is go through this blog.
WHAT IS A YOUTUBE INTRO ANIMATION?
---
While enjoying a YouTube video you must have seen a short video in the beginning covering the title of the YouTube channel, brand features like logo and color accompanied by a musical excerpt, that is YouTube intro. These are introductory videos, short in duration, played at the beginning of a video. Their motive is similar to that of a preface for a book.
WHY DO I NEED A YOUTUBE INTRO ANIMATION?
---
Now some of you must be thinking that why is it so important to know how to make a YouTube intro animation. Why can't I start with the main content directly? Of course you can, if you don't wish to build a brand and you are ok with people watching your video and forgetting the name of your channel, you definitely can start with the main video. But I'm sure you want to establish yourself as a brand. So here are some obvious advantages:
It gives a professional look to your video.

It increases the chances of brand awareness and recognition.

An eye catchy intro will hold the interest of the viewers making it more memorable.

It provides the needed information early on the video.

Intro is also used to highlight the kinds of content that your channel shows.
HOW TO MAKE A YOUTUBE INTRO ANIMATION?
---
There are many ways to make a YouTube intro animation which we will discuss shortly. Various websites and applications allow you to use their services for free. These platforms function around these general steps:
They allow you to select a template from their store

You can then customize the template by adding your brand logo and title

Add music to make the intro more attractive

Now you have created your intro. Either download it or upload it to your channel
Make sure to keep the brand name, logo and introductory music the same in each of your videos. This will help the viewers to remember your brand.
Apart from websites and apps you can also hire professionals to do the work for you. We will be discussing all the three methods on how to make a YouTube intro animation.
BEST FREE WEBSITES TO MAKE YOUTUBE INTRO
---
There are several websites that will charge you for their service but at the same time there are some who are free to avail. However this does not degrade the quality of their service. some of the websites that offer amazing services are:
1.) RENDERFOREST
Renderforest does not only allow you to create a professional intro video but it also provides you the tools to create logo, website and online video. It is a multipurpose design platform. With almost 50K intro videos template you can surely unfold your creativity.
2.) BITEABLE
With a beginner-friendly interface, Biteable lets you create high quality YouTube intro videos. It is available both as a website and as an application. It lets you create up to 10 videos with its watermark that can be removed by switching to paid mode.
3.) PANZOID
The clipmaker tab of Panzoid offers 2D/3D animation tools. Best part of this website is that you can use the templates straight from their browser and you don't need to download anything on your computer. You can download the final video for up to 4K resolution with no watermark on it. This particular feature makes it more likable.
BEST FREE APPS TO MAKE YOUTUBE INTRO
---
Playstore and other similar platforms render different apps both free and chargeable for almost all the domains related to the world of the internet. They also offer several free apps for creating YouTube intro. Some of the serviceable apps are:
1.) INTRO MAKER-OUTRO MAKER,VIDEO AD CREATOR
As the name suggests this app comes with a variety of services. You can create an intro, outro and even an ad. With a huge collection of entirely customizable intro templates you can start from scratch and make you own YouTube intro. You can also add image and audio files to your intro. 
2.) QUIK
Generally used for video editing purposes, this app also allows you to create intros for your videos. It is equipped with more than 20 templates to use for free and a huge soundtrack library to add audio to your intro. You can directly upload the video from the app to social media.
3.) VIDEOSHOP
This app is free but offers in-app purchases. You can remove all the unnecessary parts from the video plus you can control the playback speed of the video. Allowing you to create slow-motions and fast forward videos with ease. Multiple clips can be merged to enhance the video content.
BEST THREE YOUTUBE INTRO MAKERS ON FIVERR
---
If you are looking for more of a professionals touch in your YouTube intro and you believe that you lack the required ability here are some of the best professionals on Fiverr that you can hire:
1.) Arcsolutions
Based in India, arcsolutions provides premium intro and logo animations. Phenomenal reviews and perfect ratings from their clients all around the globe depicts the quality of their service. They offer different packages based on the type of services you seek. The packages range from INR 1905- INR 9525 with delivery time from 2 days to 10 days.  For further details and their portfolio you can check their profile.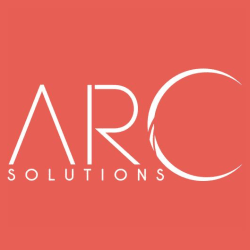 Brief Information
Ratings: 5/5

Active since: December 2015

Comes from: India

Service provided: Globally
2.) Truetener
Taner Uretener (truetener) as he claims has been working in the TV industry from 14 years and has worked on several editing tools and softwares. His clients are very much satisfied with his work which is apparent from the reviews. His services start from INR 4571.62. For portfolio and other details check his profile on Fiverr.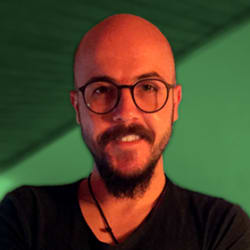 Brief Information
Ratings: 5/5

Active since: June 2017

Comes from: Turkey

Service provided: Globally
3.) Gogugmg
They have a professional team of graphic designers that specialize in YouTube intro, logo animation, slide shows and promo videos. They offer a variety of packages with the basic plan of INR 1143 to the premium plan of INR 3429. You can check the details and portfolio at their profile on Fiverr.
Brief Information
Ratings: 5/5

Active since: January 2014

Comes from: Romania

Service provided: Globally
Final Thought
---
With any of the above discussed ways you can find how to make a YouTube intro animation and start building your own brand.